One Mission
Powering the Future.
E-Stream Energy can look back on 15 years of history. Founded in 2004 as an IT service provider with a focus on purchase and the provision of hardware and software for the commercial sector, the company repositioned itself in 2016. Today, E-Stream Energy is active in the field of renewable energies and has entered into the development of versatile high-performance energy storage systems for stationary and mobile applications.
As an innovative developer, E-Stream Energy occupies a prominent position in the value chain. At its locations in Kassel and Mönchengladbach, E-Stream Energy manages its products from research and development through various test stages at which series conformity and practicability are tested, to the production of initial prototypes through to mass production.
Powering our Company.
E-Stream Energy
Flexible energy storage – Made in Germany!
The trend towards renewable energies and the associated energy storage requirements has developed into a multi-billion market in which the E-Stream Energy team plays a leading role and participates.
As a result of our drive for innovation and our feeling for future trends, we have been developing the high-performance and scalable battery storage solution with versatile industrial and home applications since 2016. Our lithium-ion technology has already been tested by several accredited, independent institutes and its above-average performance has been confirmed.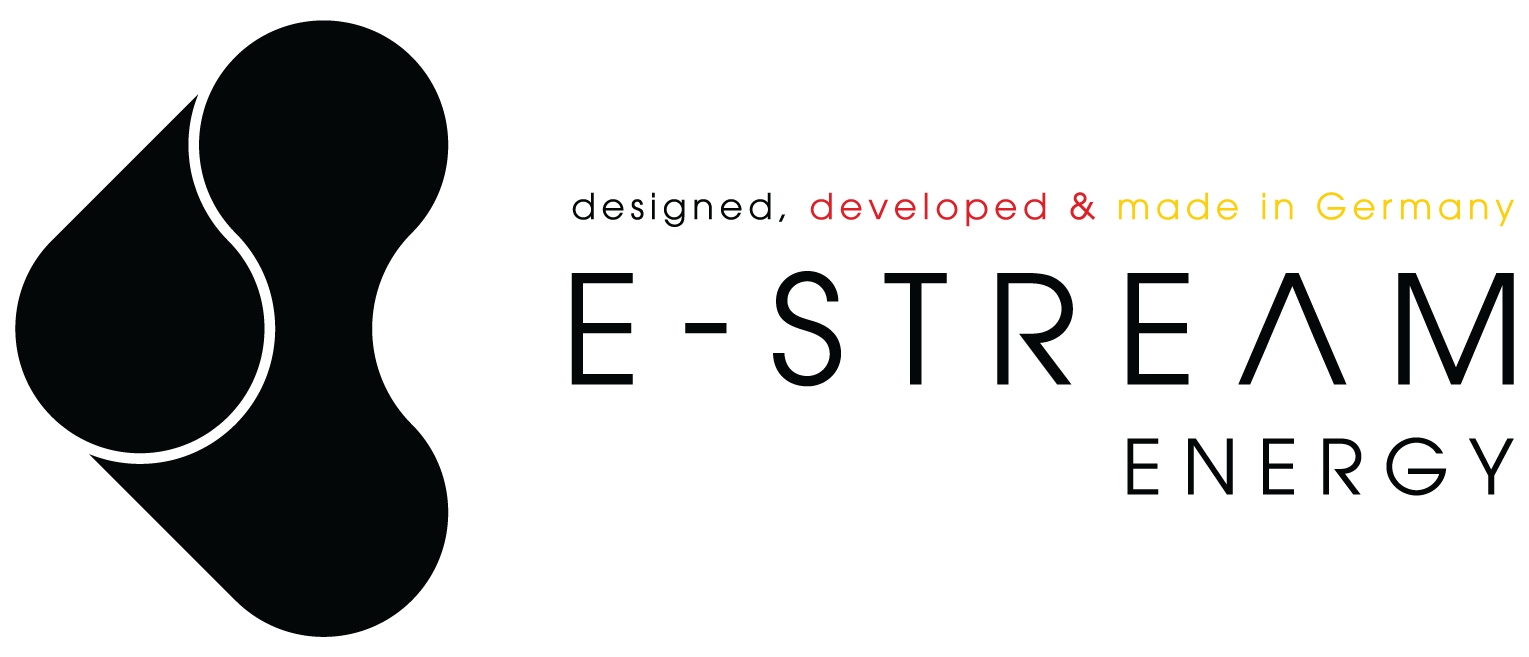 Our production facilities are located at two locations in Germany.